where to go
Venue for 2018:
St. John's Lutheran Church
600 6th Avenue
Des Moines, Iowa
stjohnsdsm.org
Parking:
Parking lots are available directly West and North of the church.
Entrance:
Please enter through the glass double doors on the West side of the church.
schedule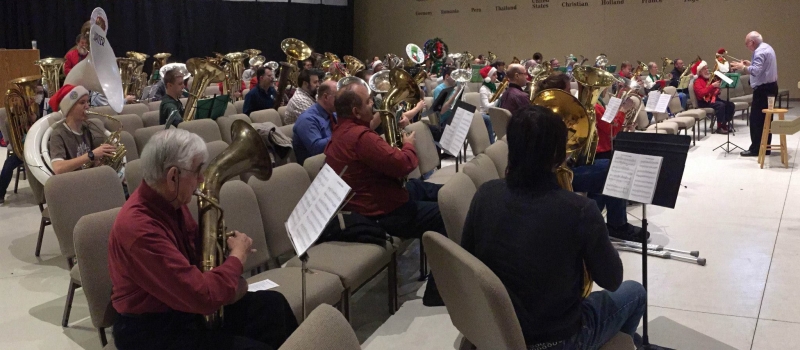 Saturday, December 15, 2018
10:00 AM – Registration
11:00 AM – Rehearsal
12:30 PM – Lunch*
 2:00 PM – Performance
*Lunch options:
We will be offering a meat and cheese sandwich platter, chips, fruit, veggies, drinks, and cookies for $5 per person. Please let me know if you might like this option so I can plan accordingly.
There are several restaurants and fast food places within a few minute drive from the church.
Bring your own lunch to eat with us at the church.
what to bring
Music stand
Carols for a Merry TubaChristmas music book.
This book is used year after year at every TUBACHRISTMAS location across the country. Books will be available for purchase at the registration table or can be pre-ordered through the online store. You may share music with a stand partner, but photocopies are not allowed.
Your instrument: tuba, sousaphone, euphonium, or baritone only (opheclieide, serpent, or helicon also welcome!)
A $10 tax-deductible registration fee for all participants. Each participant will receive an official 2018 TUBACHRISTMAS commemorative button.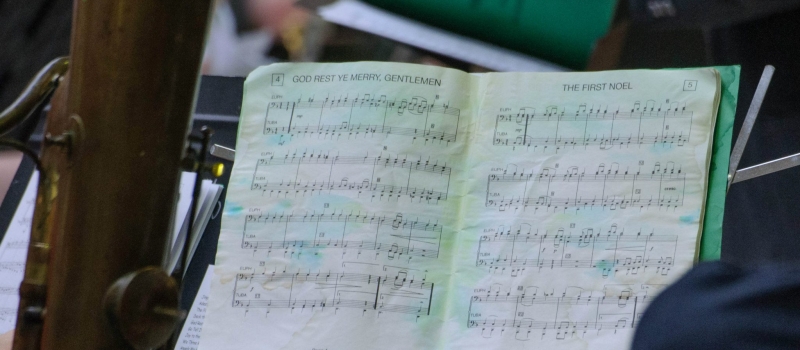 what to wear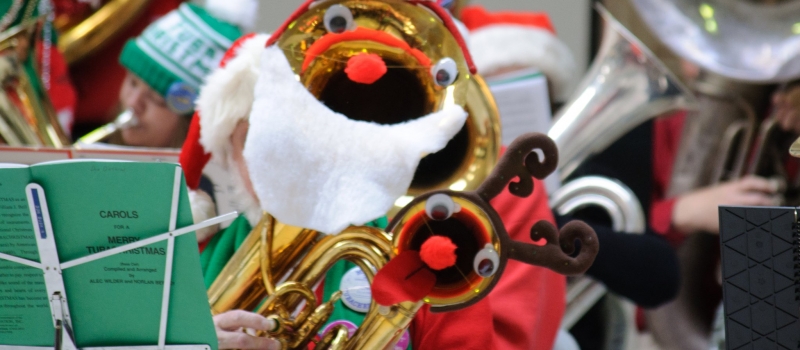 Dress is casual.
Santa hats and festive holiday attire or accessories are encouraged.
Feel free to decorate your instrument as well.
Official TUBACHRISTMAS hats and scarves will also be available at the registration table or through the online store.
pre-register
Please let us know in advance that you will be coming. This is not required, but very helpful.  This will make sure we have enough buttons, music, chairs, etc. for everyone. You may also register at the door, but we may run out of music or buttons.